BioLift™ is a 100% natural caffeine alternative made of research-backed ingredients: ginkgo biloba, guarana, and elderberry to give you hours of focus and essential energy to hit the day - all without jitters, a rise in heart rate, or interfering with your sleep.
Money Back Guarantee

IMPROVE FOCUS OR MONEY BACK GUARANTEE!

We have invested 12 years and 6 clinical studies developing the scientific research supporting the formula. We stand behind BioLift™ allowing you to overcome the dips in energy. If you are not 100% satisfied, reach out to our customer support and we will refund your money.
Shipping

At the moment we only ship in the U.S.
Free shipping with the purchase of two 6 packs use code: FREESHIP

Why Drink BioLift™?

BioLift™ boosts blood circulation to the brain, made to improve your cognitive performance and energy levels the all natural way without the increased fatigue side effect of caffeine.

BioLift™ works with your circadian rhythms rather than block them to circumvent that afternoon slump and poor sleep.

The botanical formula is a superior alternative to caffeine, is clinically proven to be safe and effective and offers numerous benefits that caffeine cannot claim.

And it works in minutes and lasts for hours.
Supplement Facts
Scientific Evidence Behind The Effectiveness Of BioLift™

After years of clinical trials and testing led by Dr. Giora Pillar, MD, PhD., a highly respected and internationally recognized authority in Chronobiology and sleep, BioLift™ has consistently shown positive results, giving subjects clean focus and enhanced cognitive ability, without the overstimulating effects of caffeine, and the crash associated with coffee and energy drinks.

 

In the first clinical study BioLift outperformed caffeine in sustaining energy, focus, and performance during the afternoon slump. It was effective even two hours after caffeine's effects faded, without causing increased heart rate, blood pressure, or jitteriness. The formula notably enhanced vigilance, focus, work performance, cognitive function, and word recall.

 

In the second clinical study regular consumption of the BioLift WakeUp® formula led to consistent daily performance improvements without the development of tolerance over time.

 

In the third clinical study using BioLift® both in the morning and evening significantly boosted vigilance, focus, work performance, and cognitive abilities.
View full details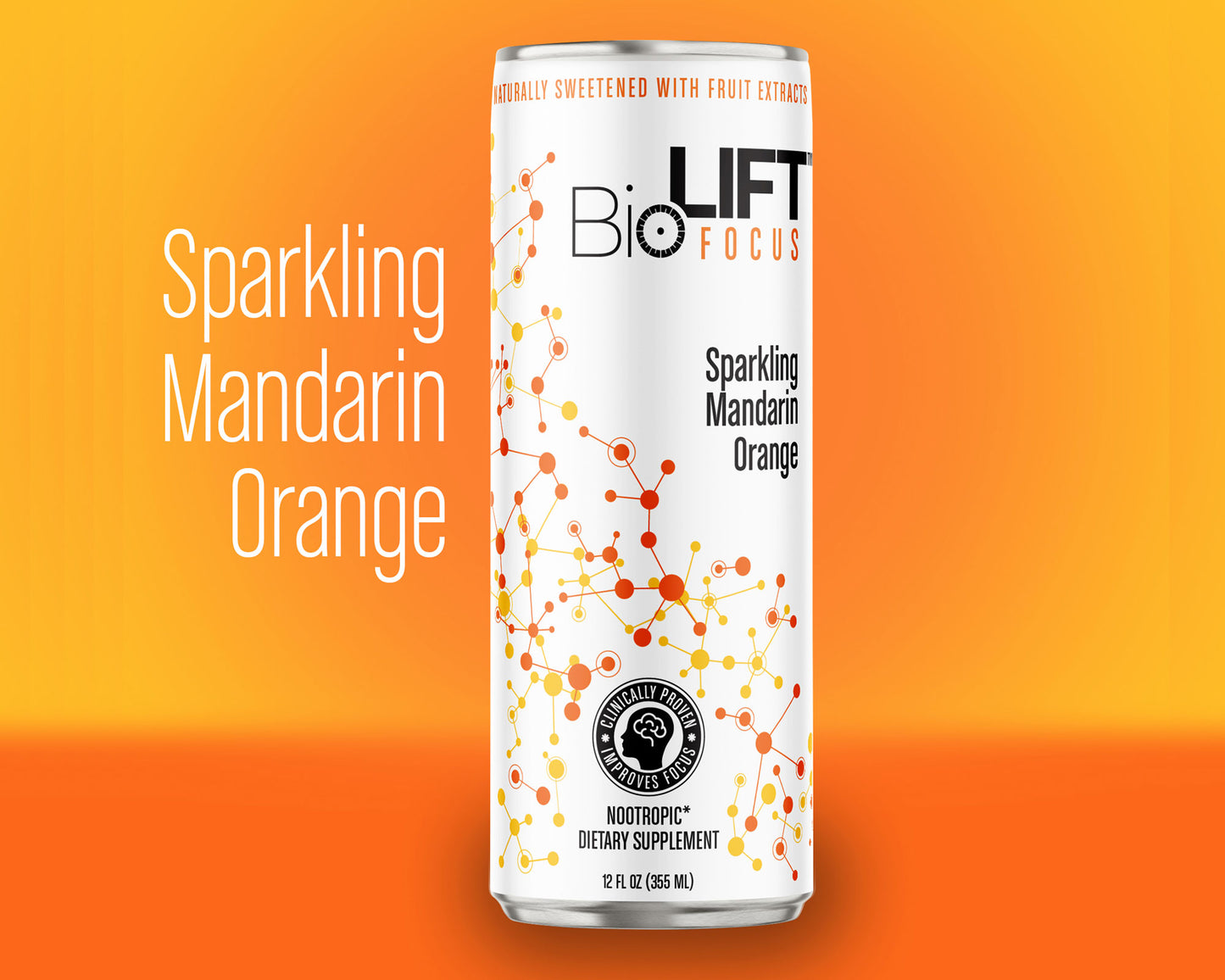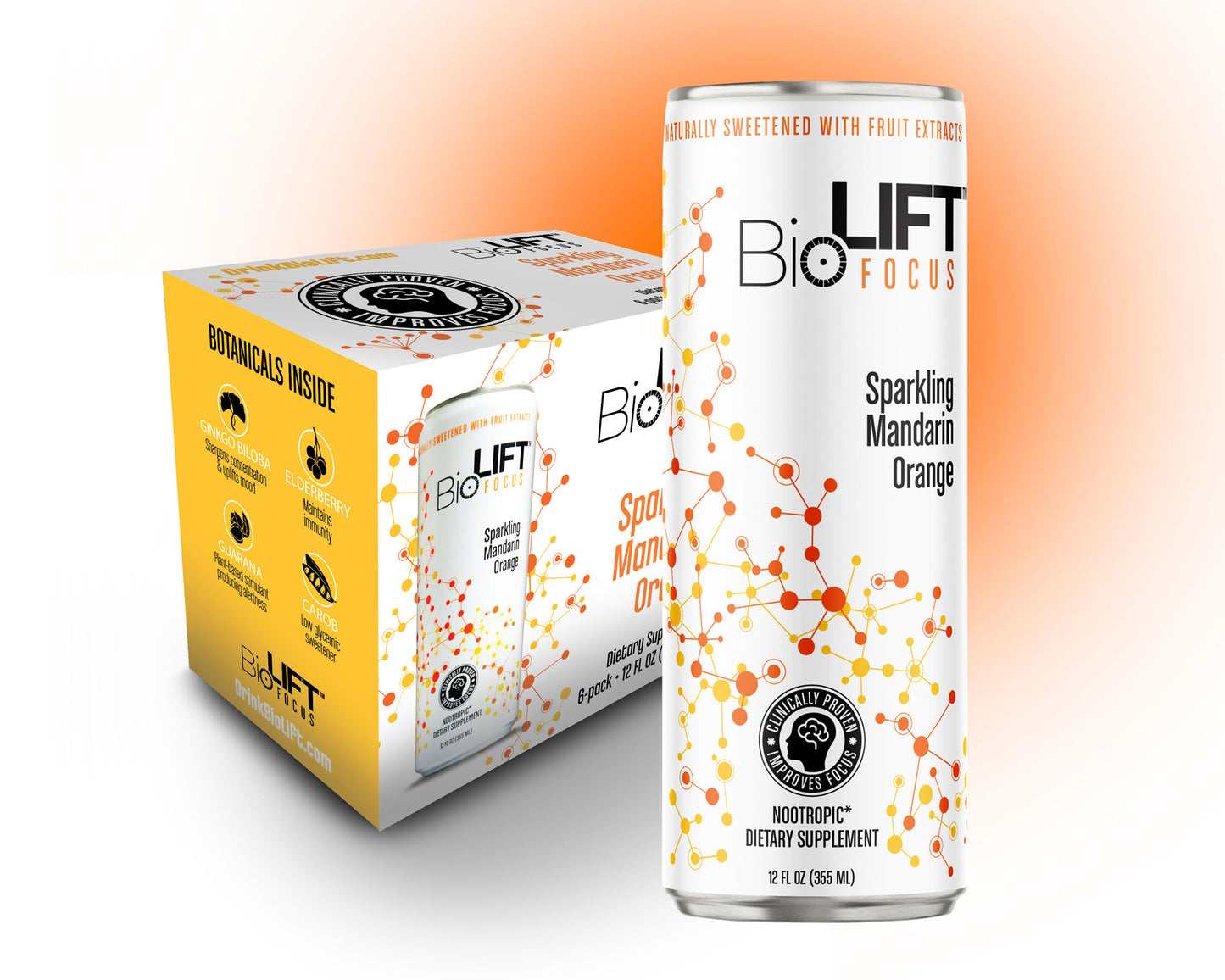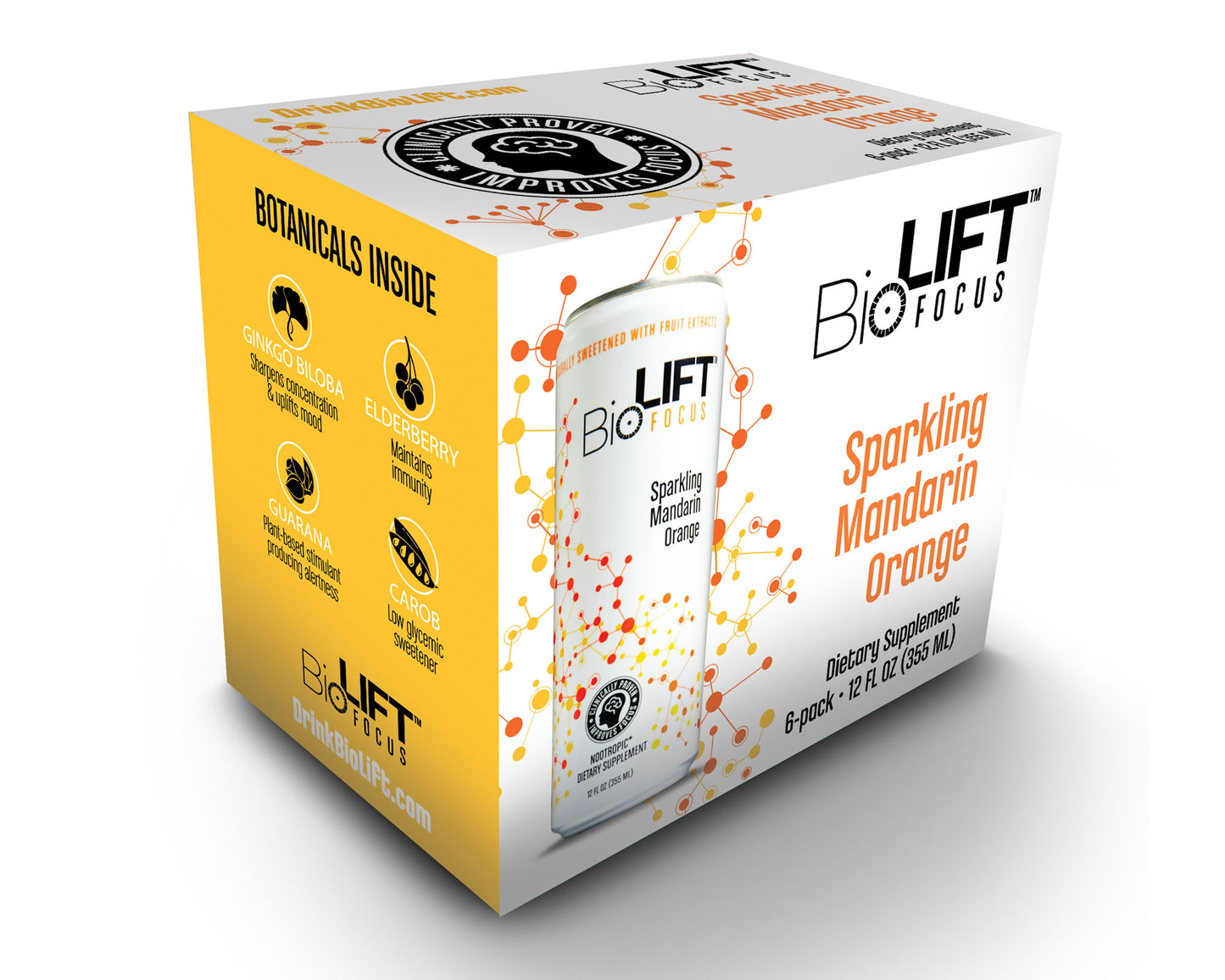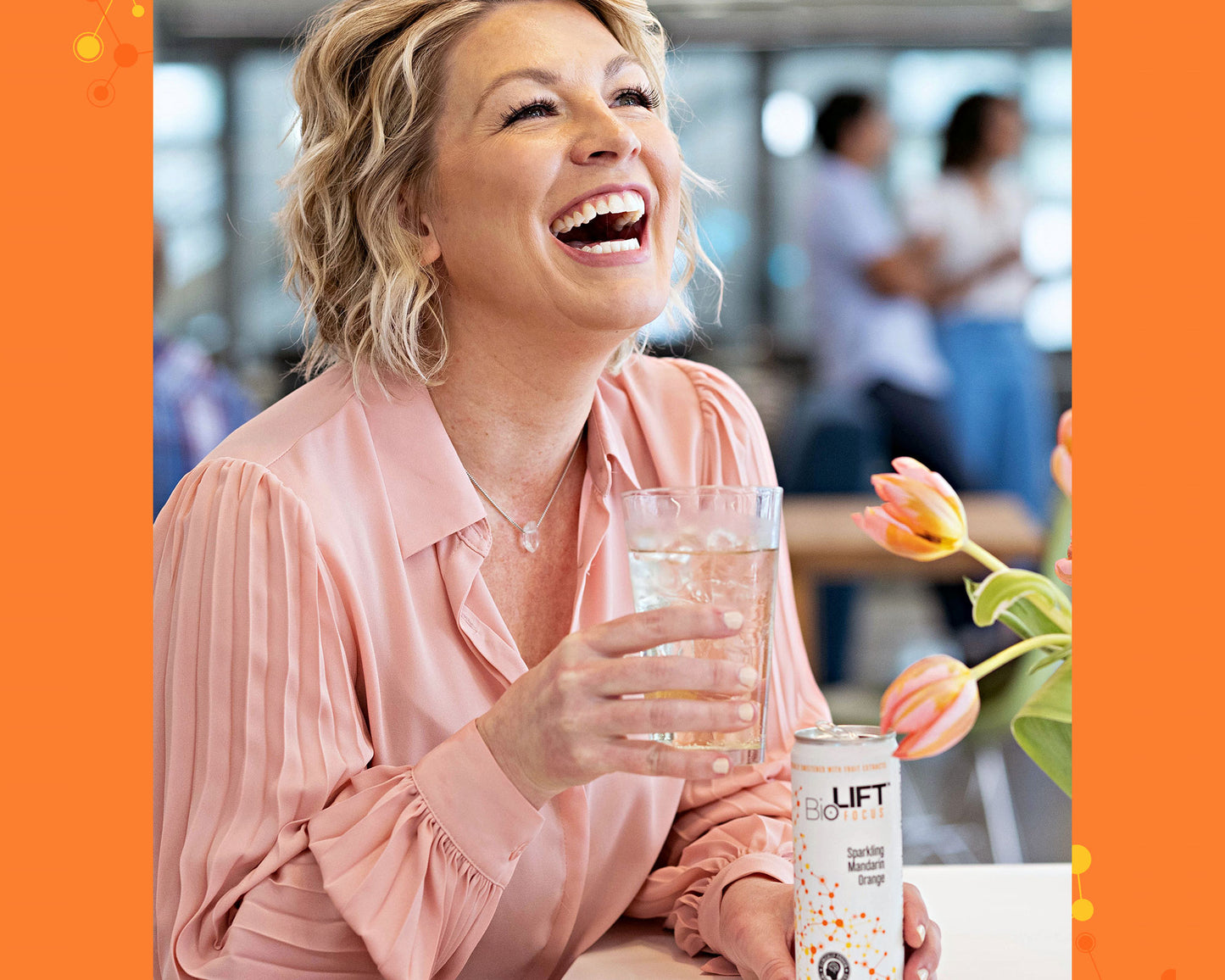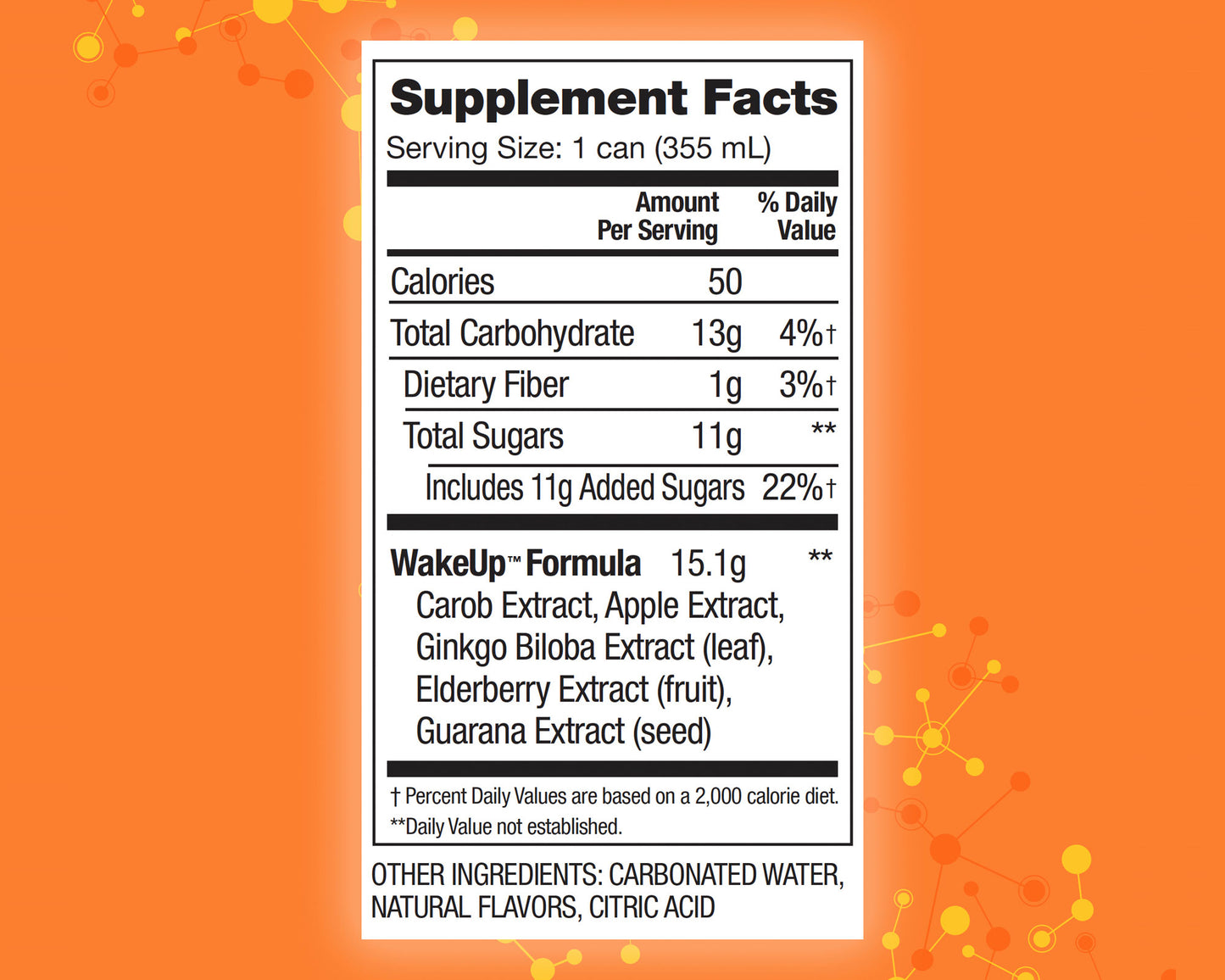 BioLift is smart, proven and patented. Fast working to improve your focus at just the right time. With 100% natural and safe ingredients. No need to worry about your heart racing or a spike in blood pressure, and no caffeine rush to keep you up at night. Respect your circadian rhythms and win the day with focus!
Ingredients
Gingko Biloba

Scientifically esteemed to boosts blood circulation to the brain resulting in enhanced cognitive functions, sharpened concentration, and an uplifted mood,

Elderberry

Packed with vitamins and antioxidants, these compounds bolster the immune system by offering heightened defense mechanisms.

Guarana

Guarana's complex mix of compounds enhance alertness, primarily by stimulating the central nervous system and enhancing neuron communication.

Carob

Low glycemic sweetener offering a refreshing taste with natural sugars. A sweet alternative without the typical blood sugar spikes.
THE PROVEN SOLUTION TO THE WORLD'S CAFFEINE DEMAND. EXPERIENCE CLEAN FOCUS AND NATURAL ENERGY SO YOU CAN BE YOUR BEST.
NO ADVERSE AFFECTS ON SLEEP

IMPROVES ALERTNESS AND COGNITIVE PERFORMANCE

ALL DAY FOCUS AND CONCENTRATION

NO INCREASE IN HEART RATE OR BLOOD PRESSURE

SUSTAINED NATURAL ENERGY WITHOUT JITTERS

SUBTLE AND REFRESHING TASTE